Trustmark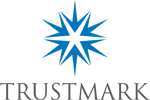 Systems and Process Certification Programme for the trade, Trustmark is based on the principle of continuous improvement to help jewellery businesses to strategize, plan and grow both top line and bottom line. The programme is built with the objective to promote transparency between the industry and end-consumers, enhance credibility of the jewellery businesses as well as enable fund-raising for the industry.
The Trustmark model for GJC was developed by the international organization ISOQAR from UK. ISOQAR India has audited over 200 businesses in the gems and jewellery industry. The Certification programme has been created for the industry based on the following international standards:
ISO 9001 – Quality Mangement Systems
ISO 14001 – Environment Management Systems
ISO 27001 – Information Security Management Systems
SA8000 – Social Accountability
BS25999 – Business Continuity Management
OHSAS18001 – Occupational Health and Safety Management System
8 external consultants empaneled by GJC conduct audit of the business based on the above standards established under the Trustmark certification scheme.
How Trustmark Scheme works
Trustmark scheme does not set out compliance norms and rather sets out the roadmap for businesses. It may be availed by jewellers with single or multiple outlets, wholesalers, manufacturers and retailers. It covers areas such as Strategy & Execution Plan, Resources Management (People & Finance), Customer Service, Vendor & Quality Management and Environment, Health, Security & Safety Requirements.
Trustmark has three levels and each of the indicating a higher stage of growth and efficiency.
Level 1 – Silver: Defined & Repeatable
Level 2 – Gold: Managed
Level 3 – Platinum: Optimizing
Certification is issued by third party auditors for each level.
The certificate once awarded is valid for 3 years.
A surveillance audit is conducted annually by the external auditor to ensure the participant maintain the certification criteria on a continuous basis, including adherence to processes and documentation requirements.
For more information, contact : info@gjf.in